Movie SUMMARY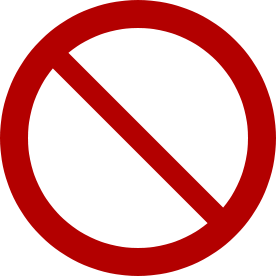 From the book:
Wikipedia Entry

Movie Year: 2013


UNRATED

After reading this, I had to include it in the movie notes - even though no movie has ever been made !!

There have been repeated attempts to turn the book into a film. In 1982, Harold Ramis was to write and direct an adaptation, starring John Belushi and Richard Pryor, but Belushi's death prevented this. Later, John Candy and Chris Farley were touted for the lead, both of whom died at an early age, leading many to ascribe a curse to the role.[12]

Director John Waters was interested in directing an adaptation starring Divine as Ignatius.[13]

British performer and writer Stephen Fry was at one point commissioned to adapt Toole's book for the screen.[14] He was sent to New Orleans by Paramount Studios in 1997 to get background for a screenplay adaptation.[15]

John Goodman, a longtime resident of New Orleans, was slated to play Ignatius at one point.[16]

A version adapted by Steven Soderbergh and Scott Kramer, and slated to be directed by David Gordon Green, was scheduled for release in 2005. The film was to star Will Ferrell as Ignatius and Lily Tomlin as Ignatius's mother. A staged reading of the script took place at the 8th Nantucket Film Festival, with Ferrell as Ignatius, Anne Meara as his mother, Paul Rudd as Officer Mancuso, Kristen Johnston as Lana Lee, Mos Def as Burma Jones, Rosie Perez as Darlene, Olympia Dukakis as Santa Battaglia and Miss Trixie, Natasha Lyonne as Myrna, Alan Cumming as Dorian Greene, John Shea as Gonzales, Jesse Eisenberg as George, John Conlon as Claude Robichaux, Jace Alexander as Bartender Ben, Celia Weston as Miss Annie, Miss Inez & Mrs. Levy, and Dan Hedaya as Mr. Levy.[17]

Various reasons are cited as to why the Soderbergh version has yet to be filmed. They include disorganization and lack of interest at Paramount Pictures, the head of the Louisiana State Film Commission being murdered, and the devastating effects of Hurricane Katrina on New Orleans.[12] When asked why the film was never made, Will Ferrell has said it is a "mystery".[18]

In 2012 there was a version in negotiation with director James Bobin and potentially starring Zach Galifianakis.[19]

In a 2013 interview, Steven Soderbergh remarked "I think it's cursed. I'm not prone to superstition, but that project has got bad mojo on it."[20]
---